I must confess, I lied. You only need a pile of smoking sticks and licking flames to roast a juicing elk in hushed and reverent awe like your great-great-great-great grandaddy.
(Just for the record, clothes aren't needed either. . .)
Here's the hitch: Grandpa Adam didn't have to worry about phone calls, emails, and thirty-minute commutes to work. So, if you're one of those people who can't afford to stare into the fire and count rotations, here are some tools that will help save time and money in the long haul.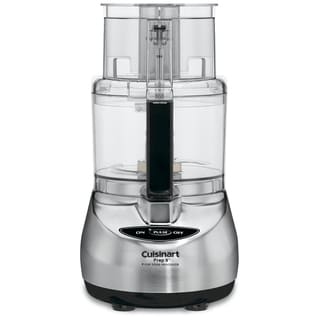 1. Cuisenhart Can I say lifesaver? This tool makes cooking for crowds a breeze, and creates purees, grated cheese, chopped onions, and homemade salsa before you can I say, "I love this thing!" Also, if you're going to go all-the-way and making your own almond flour, this definitely beats a mortal and pestle.
2. Apron This isn't just a tool for ladies. It's handy to hang a folded dish towel in the strings tied in front, instead of groping for those evasive hot pads when the pot is bubbling over. And let's face it girls, who doesn't want to look cute in the kitchen? They say the "way to a man's heart is through his stomach," but I think an eye-catching apron may have something to do with it.

3. Cast-Iron Skillet Chemical-free, uses less oil, tried and true since the 1800's, adds iron to your food, easy to clean, a weapon in time of need, and goodness knows it's durable.
This non-stick skillet is an presents an excellent advantage to the health-nut and cook.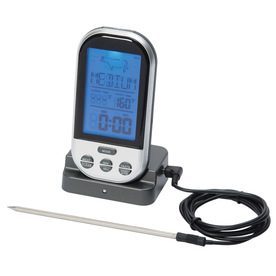 4. Meat Thermometer You will never over or undercook something again. Need I say more? If you are a self-diagnosed ADD, you will benefit from the loud timer. If you are indecisive you will bless the probe that makes the decision for you. But most importantly, you never have to worry about adapting recipes for altitudes, oven temps, or cooking lengths. When the thermometer says done, it's perfect. Every. Single. Time.
5. CutCo Knives Loosen that hold on your wallet because this is a big purchase. However, as a cook, sharp, well-manicured knives are invaluable. They not only save you time and headache, but they are safer. (Don't believe me? Search Google.) The power of CutCo is that you buy once. After that initial punch in the gut, you never have to buy another knife again. Melt a knife handle? Send it back for a free replacement. Need sharpening? Send back for free sharpening. Broken blade? You guessed it, totally free. I have witnessed first-hand this company's exceptional warrantees and I guarantee you will love CutCo.
6. Bialetti Ceramic Nonstick Want a non-stick skillet but dislike the health concerns of Teflon ? Look no further! My family received this skillet for Christmas and LOVE it! It cooks evenly, requires no oil, and makes frying eggs a breeze. This is the most environmentally safe non-stick pan available today…great deal.
I pooled the responses I received from other cooks and below are the three most commonly mentioned items that make their life in the kitchen easier!
7. VITAMIX I have yet to meet a cook that doesn't swear by their VITAMIX (Unless they don't swear of course.) I like using this to blend fruit and veggie smoothies (perfect for keeping juice drinks fibrous…a.k.a. more healthy), but it can also be used for making ice cream, soups, purees and who-knows-what-else. If you don't already own one, this will make your already-easy-lazy-American-life easier and lazier. 
8. Kitchen Aid Mixer Now we're getting into the heavy machinery. This tool makes tough stuff like homemade whip cream, butter, blended egg whites, and stirring Adams crunchy Peanut butter a breeze. Cookies? Soufflé? Just dump in the ingredients, turn on "high" and forget about it. This tool may take up a lot of space, but if you have the room and moolah, it's a life-saver. (And they come in cool colors. Big Plus!)
9. Pampered Chef Garlic Press I don't have personal experience using this product, but I know Papered Chef is QUALITY. A friend of mine (one of 14 kids) loves this product, however, so I'll let her tell about it. 
"Pampered Chef makes (or made?) the best garlic press I've ever used. This tool doubles as a health and wellness aid due to the healing properties of garlic. Our family goes through a fair amount of garlic and after 8+ years and approximately 14,600 cloves of garlic, it bit the dust a couple of weeks ago. Cooking just hasn't been the same since then. 
Okay, this may be dramatic, but this tool has been very valuable to our busy kitchen."
Any other tools you cooks have learned about to make life in the kitchen easier? Please share them below in the comments. Eventually, I would love this blog post to be "10 Tools you Can't cook without."
There's ONE spot left! 
Looking forward to hearing from you!